Chez Froese
An outhouse I built
I built this outhouse for my friend Emily.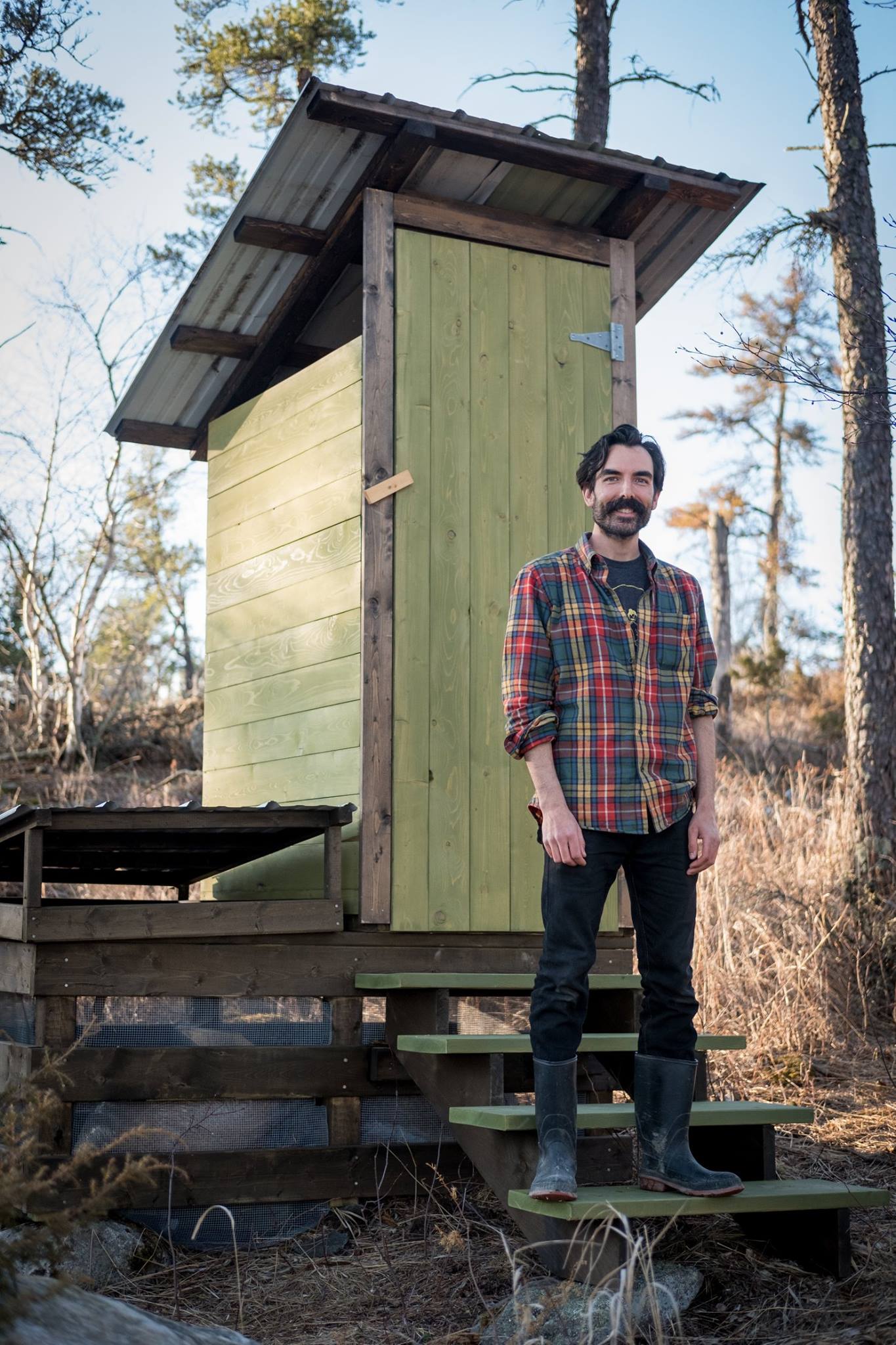 In exchange, I got to stay in an off-the-grid ski-in log cabin for a winter at her family's resort, Falcon Trails Resort. I got my water from a hole in the ice and, yes, I used the outhouse all winter.
My last name is pronouned "phrase" and some friends call the outhouse Chez Froese, which I'm happy with.
I asked Marie if she could take a picture of me in front of the outhouse because I was proud of it. The picture was taken in the spring, just before I moved out of the cabin for the winter.